This post has already been read 569 times!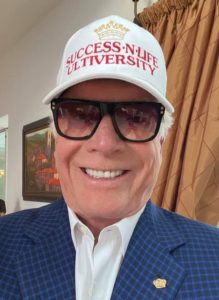 Success Today with Robert Tilton.
Welcome to my blog/Journal where I will be posting twice per week (or so) on some of my favourite topics to challenge your faith, build your success and help you on into your destiny with the Lord. Topic include Divine healing, dominion, Faith, and success in life as other topics of interest too. Help me build by commenting below each post and leaving a link together with your comment so that I can visit your blog and return the compliments.
SUCCESS TODAY
….Continuing on the thought. Christ in Us. The Hope "positive expectation" of God … God will supply all your needs through Christ manifesting in and through you His Riches in Glory You are a co creative being joint heir of God in Christ The anointed one you are now an anointed one in Christ Go manifest The glory of God in you. Go create your dreams passion gold mine the gift in you train develop polish you are a precious radiating shining lively stone in Christ crown. get on board.
Join me on facebook: Robert Tilton
Join me on twitter:
Join me on You Tube: Word of Faith
Visit my Website: SuccessnLife