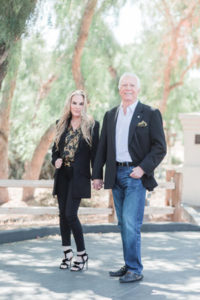 Developer, Father, Husband, Television Channel Stopper, Motivator, Sr. Pastor, American Icon, a Worldwide Brand of Miracle Success and Prosperity. As a legendary person he loved by thousands of those who know of him and have listened to him say "you were created for a rich, full life in all of its abundance". He is God's Prophet of Divine Prosperity. He has a message of creative faith for today's WholePerson Prosperity TM.

He is an author of over 40 books and for many years he had the largest television broadcast with 285 hours of broadcast daily in all markets in the USA alone. He had over 1000 employees grossing over $80,000,000 per year in the years of 1980s & 1990s one of the first mega churches.

Who is Robert G. Tilton? He is an Author, Entrepreneur, Real Estate Builder. When he was at the top of the mountain, tragedy struck, fake news for months and months tried to take him down. But, as the old saying goes, you can't keep a good man down! He is climbing back up to the top of the mountain and wants to take you with him. If you want to live debt free, have residuals, passive income and see your dreams come true, then he has Words Of Faith for you. Today Robert is happily married, thriving on the real Jesus, and living a resurrected life in Christ.

He wants to help you enjoy all the amazing blessings God has for you. If you have been down, broke, lost in love, have had health problems, lost your job, feel empty, have no dreams, feel like giving up on yourself and life; Robert Tilton understands because he has been there too. He is your friend who loves you and can help you get up and walk into the big life God has for you. God has revealed the code to debt free living and residual passive income from 2 Kings Chapter 4.

The Devil does not want you to hear God's message. It's no wonder Robert Tilton is persecuted, he is sharing God's message of WholePerson Prosperity TM for everyone who wants it! God has a plan and purpose for your life…
Get the Free Book, Join the Club and stake your claim to your rich life in Christ. Join the Success N Life Club today. Dream it… Plan It… Do it… Don't stop until you get to the top!