Be Awakened to UNLIMITED Possibilities
This post has already been read 344 times!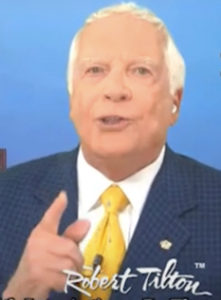 Jacob had a Dream /Vision ..
He Awakened to His unlimited Possibilities .. his unlimited Wealth He saw Heaven's Windows open and angels bringing blessings & wealth down. And said this is the House Of God at that moment he Vowed to Tithe 10% of what God would bless him with He Went into Business with God and became one of Gods Mega Millionaires in the Making . Are you next ?? He activated God's Abrahamic Whole person Prosperity Vow / Covenant with Abraham. Join the Club. .. It's free membership RobertTilton.com Get free ebook. "Chart your course in life by the Dream in your Heart ". Donate tithe offering. RobertTilton.com Cash app #successNLife123.
Write Word Of Faith Church PO. 22066 Tulsa ok 74121 .
Join me on facebook: Robert Tilton
Join me on twitter:
Join me on You Tube: Word of Faith
Visit my Website: SuccessnLife