This post has already been read 479 times!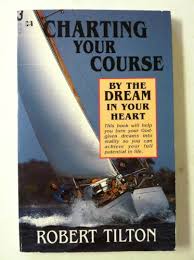 The fruit of the uncompromisingly righteous is a tree of life, and he who is wise captures human lives for God as a fishers of men he gathers and receives them for eternity. Behold the uncompromisingly righteous shall be recompensed in the earth (Proverbs 11:30-31 Amp).
Where are the uncompromisingly righteous to be recompensed? in the earth. that verse didn't say the righteous shall be recompensed in heaven. You must put away the relIgious attitude that it is a sin to prosper. The compensation is there. If God delights in my prosperity then I want to prosper so God will delight in me thinking it is a sin to prosper is inaccurate thinking programmed by the devil. prosperity is an important portion of the covenant provided to us by God through Jesus Christ. It comes with the package.
God's laws of Success by Robert Tilton (page 157).
---
I have a word for all you "Fortune Seekers". Seek First the Kingdom of God .. in You and that's where you will Strike it Rich. In your precious gift. Bob what is it ? Faith of God where all things are possible you can dream desire want need. … Christ in You the hope of Glory Set your goal.by the Dream in your heart And go for the gold of God in You If you will do this. The world is your oyster Sow your seed into this pot of gold. Roberttilton.com and watch what happens I have the prosperity anointing to break lack , poverty ,mediocrity, average ,middle class, off of you Get up and get going. Break the cycle .. go first Class. robertTilton.com
( Facebook 25 July 2021).